Product Navigation (Inner Page)
Compound square manhole cover
1. Fiber-reinforced thermosetting composites using unsaturated polyester resin as a matrix, also known as ball molding compound (DMC), using compression molding technology
Made of, is a new type of environmentally friendly power cover.
2. The composite manhole cover adopts high temperature and high pressure one-shot molding technology, which has high degree of polymerization, high density, good impact resistance and tensile strength.
Abrasion resistance, corrosion resistance, no rust, no pollution, maintenance-free, etc.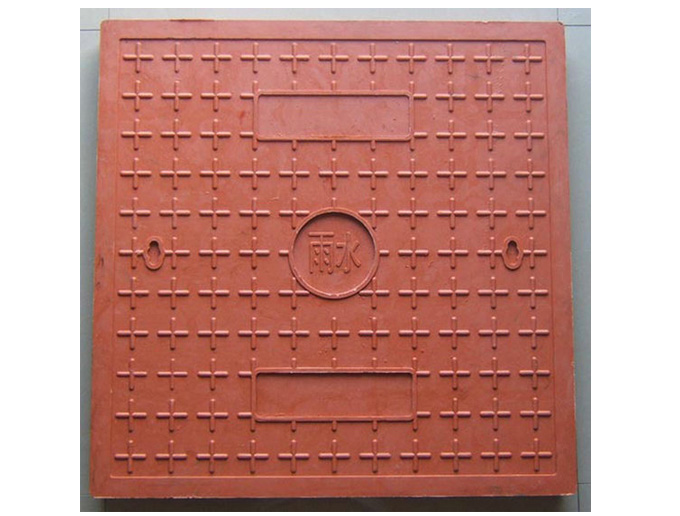 Features
1. High strength: Magnesite inspection has high compressive, bending and impact strength, and toughness. The product does not appear after long-term use
The manhole cover is crushed and damaged, which can completely prevent the "urban black hole" accident.
2. Beautiful appearance: The surface pattern of the magnesite inspection manhole cover is exquisitely designed, the color is adjustable, and it can beautify the urban environment.
3. Easy to use and light weight: the product weighs only about one third of cast iron, which is easy to transport, install and repair, which greatly reduces labor
strength.
4. Anti-theft: Magnesite inspection manhole cover has no recovery value and is natural anti-theft; according to customer needs, a lock structure is provided to prevent theft of property in the well.
5. Strong weather resistance: Magnesite inspection manhole cover can make this product at -50 ℃ ~ through scientific formula, advanced technology and perfect technical equipment.
Normal use in + 300 ℃ environment.
6, acid and alkali resistance, corrosion resistance, wear resistance, rolling resistance of vehicles, long service life.
Related Products